DOWNLOAD OUR INSTALL MANUAL
Click on the button below to download out latest Installation Manual.
SPECIFICATIONS
Tops

3000 x 600 x 40mm (61kg)
2400 x 900 x 40mm (71kg)

Upstands

3000 x 100 x 8mm
3000 x 40 x 8mm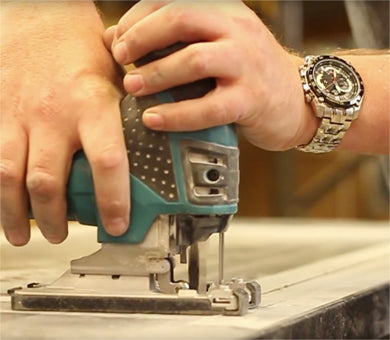 SUPPLIES
You should only use diamond blades when working with Maxtop Quartz. So we created 2 Installation Kits and a Universal Drill Guide to help.
Browse our install kits